Governors
School governors are people who want to make a positive contribution to children's education.
Governors are one of the largest volunteer forces in the country and have an important part to play in raising school standards. The role of the governing board is absolutely key to the effectiveness of a school. Find out about our Governing body below.
Chairperson:

Miss C Boyden
Vice Chairperson:

Mr S Mandalos
Clare Boyden

Co-opted Governor
Committee: Resources
Declarations of interest: Works at The Abbey School
Role:
Linked with Early Years
Having visited Hillside Primary School during their Open Morning I am delighted to be involved in helping to provide a critical challenge and supporting the leadership team. My initial impressions of the school were really positive and I believe that my experience of working within education for over 14 years could be useful. I have worked in a number of settings; both in the state and independent sector, and am currently Assistant Head at The Abbey Junior School in Reading. Outside of work I have travelled extensively and enjoy challenging myself. I have summited Kilimanjaro, trekked to Everest Base Camp and taken part in Tall Ship racing and am looking forward to returning to Nepal to trek the Annapurna Sanctuary at Easter.
Dr. Peter French

Co-opted Governor
Committee: Resources
Declarations of interest: None
Role: SIP
Linked with Year 2
I work in the Higher Education sector as a Senior Lecturer in the Geography Department, Royal Holloway, University of London, and have done so since September 1998. Prior to this, I was a lecturer at the University of Lancaster for 4 years, and an environmental consultant fr 4 years before that. At Royal Holloway, I have been director of teaching for the last 12 years, which involves managing the day to day running of the undergraduate degree programmes, currently numbering ca. 420 students. This role has developed my passion for education and the role of 'teacher' within this process. Albeit my experience is at 18+ level rather than primary, I firmly believe that the skill of inclusion; maintaining a student's interest; and the active learning process remain paramount in any level of education. My first recollection of Hillside was a visit prior to my daughter joining the school. At this time, the school was undergoing extensive building work, but even at that stage my first impression of the school was a positive one. I believe the school is a strong educational establishment, with a high quality of organisation and strong leadership. As someone who works in an environmental area, the school's ethos of educating children outside, with the orchard and outdoor classroom, is something which serves their education well. I currently have two children at Hillside, both of whom have developed educationally, socially and in confidence whilst at the school and I fully support the child-centred ethos of the school. I was keen to join the Governing body as a co-opted governor at the start of 2017, and look forward to working to ensure continued success in the future.
Akif Khan

Parent Governor
Committee: Pupil Learning & Community
Declarations of interest: None
Role: Data
Linked with Year 5
I have lived in Lower Earley since 2005 and have been a Parent Governor at Hillside since Dec 2014. I currently serve on both the Finance committee and the Pupil Learning and Community committees, giving me a broad overview of activity at Hillside. I am also the Data Governor, ensuring that the academic assessment process is rigorous, and the Sports Funding Governor, ensuring that Hillside gets best value for its sports funding grant. I have one child at Hillside, and a younger future HIllsider still at home. I enjoy being a governor and feeling a sense of responsibility for the quality of their education and that of other children in our community.
Vicky Kollnberger

Parent Governor
Committee: Resources
Declarations of interest: None
Role: Governor Development
Linked with Year 6
I have lived in Lower Earley and surrounds for most of my life and remember Hillside School being built! I have a corporate background which began in business development, but after completing my Masters in Human Resource Management, I have now been in the HR and training field for 15 years. I currently sit on the Resources Committee as Development Governor, to ensure that the members of the Governing Body maintain and develop skills effectively to support and guide Hillside. I train in Muay Thai in my spare time and am a keen runner; I completed the Reading Half Marathon in 2016, and hope to improve on my time in 2018. I live on the edge of Lower Earley with my partner and two children, both of whom attend Hillside. I joined the Governing Body in 2017 as a parent governor and I am committed to ensuring that the school meets its strategic objectives and am able to offer both a corporate insight and parental view.
Karen Mackin

Co-opted Governor
Committee: Resources
Declarations of interest: None
Role: Health & Saftey, SIP
Linked with Year 1
Sotos Mandalos

LA Governor
Committee: Resources
Declaration of interest: None
Role: Data
Linked with Year 4
I am an IT professional, working for a large corporate organisation. My responsibilities are to work in collaboration with our Headteacher, the Governing Body and the Leadership Team. At Hillside Primary, our children have made a significant step towards our goal of achieving excellent results for all. With such a plethora of expertise and the dedicated commitment from all our staff and governors we all have the string belief and passion to ensure that the school provides the highest quality teaching, learning and leadership for all children within our educational community.
Hillside Primary is on the path to becoming the school of choice in our catchment area.
Anne Moses

Parent Governor
Committee: Pupil Learning
Declarations of interest: None
Role:
Linked with Year 2
Dan Pearman

Co-opted Governor
Committee: Pupil Learning & Community
Declarations of interest: Hillside Teacher
I have been a teacher at Hillside for the last 15 years and have seen it grow and grow! I trained at Exeter University with a specialism in Maths as well as Behaviour Management and PE. I I have a keen interest in Computing, Maths and looking after every child in our care. I have been a leader at Hillside for the last 8 years and have been a governor before and relished the opportunity to help drive the school forward from a different perspective.
Gordon Rimmer

Co-opted Governor
Committee: Resources (Chair)
Declarations of interest: None
Role: ICT
Linked with Year 6
I have three pillars to my profile, namely Marketing, IT and Business Development. I have spent my career in both the Financial Services and Technology sectors and have held roles such as Marketing Director and Director of Technology Relationship Management. During my career I spent two years working for Microsoft and made significant contributions to the Innovative Schools Programme, with extensive case studies on the role and benefit of technology in education and the other key factors that drive a rounded education and lead to successful attainment for students. I have Chaired the Finance and Premises Committee for the last two years as well as being the Sports Funding Governor in my first year. My wife and I have two children, one already at Hillside and one we hope who will join next year.
Jonathon Salmon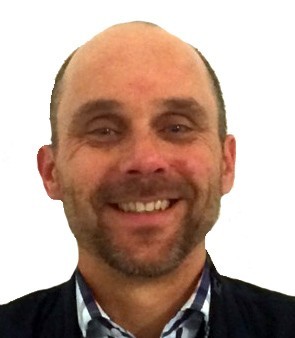 Co-opted Governor
Committee: Pupil Learning & Community
Declarations of interest: Local church minister
Role: SMSC & Values
Linked with Year 3
I've been the Minister at Trinity Church in Lower Earley for 8 years. I'm married to Jo and we have three grown up children and 3 grandchildren. Before moving to Reading we lived in inner-city Bradford where I shared in the leadership of a church. Prior to ordination my family and I lived for several years in Zimbabwe, Uganda and Tanzania where I worked in international development for the UK government. ​ Originally I trained as a social anthropologist. I have a variety of interests and currently focus any spare time mainly on road cycling and long distance swimming. I enjoy working within the local community and am excited by the new community allotment project which is to be sited at Hillside School.
Wayne Yapp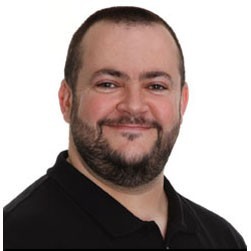 Staff Governor
Committee: Pupil Learning & Community
Declarations of interest: Works at Hillside
Role: SEND
I have lived in Lower Earley for over 20 years and have both a personal stake in Hillside with a child in attendance and a professional one as a Teaching Assistant. After a long career in IT, I became a full time parent and in my spare time completed an NVQ 3 in supporting teaching and learning in schools whilst volunteering at another local school. T then volunteered at Hillside and in September 2015 became a full time TA. As Staff Governor, I hope to effectively contribute to the strategic development of the school whilst bringing an open and honest representation of myself and my colleagues at Hillside to the Governing Body.
Nicci Morris

Headteacher
Pat Arthur

Clerk