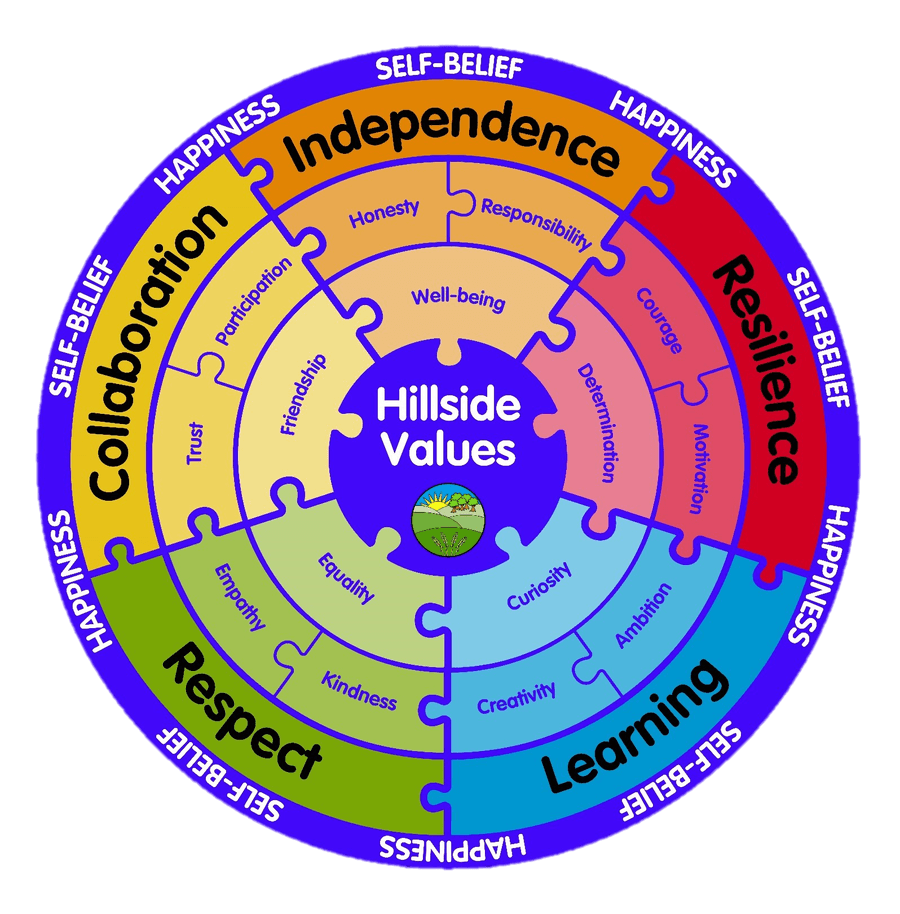 "The school's values of 'respect, collaboration, independence, resilience and learning' permeate throughout the school." Ofsted Report May 2018
Our Values - What do they mean?
At Hillside, our values are at the heart of everything we do. They help to shape our attitudes to learning and each other.
All Hillside community members are encouraged to feel a sense of pride in being part of our school community and promote our values in every aspect of school life.
Our values guide our thinking and behaviour and are a framework for living and learning.
We inspire children to develop a love of learning and become effective learners. The children strive to achieve their highest expectations and aspirations for life.
"Hillside is a calm, positive and purposeful school where pupils and staff are happy and strive to meet high expectations." Neil Balliston
What is Values-based Education?
Values-based Education is an approach to teaching that works with values. It creates a strong learning environment that enhances academic
achievement
and develops students' social and relationship skills that last throughout their lives.
The positive learning environment is achieved through the positive values modelled by staff throughout the school. It quickly liberates teachers and students from the stress of confrontational relationships, which frees up substantial teaching and learning time.
It also provides social capacity to students, equipping them with social and relationship skills, intelligences and attitudes to succeed at school
and thr
oughout their lives.